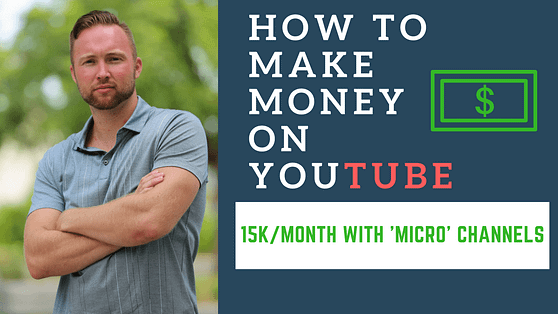 How do I make up to $15,000 per month by creating micro channels on YouTube?
Be sure to watch the video above to see inside of one of my back offices for some income proof. If you take the total amount you see there and divide it by 12, you'll see that it equates to roughly $15,000 per month. You will also see proof that I have hundreds of videos on YouTube right now that are ranking for all different types of keywords. Some have upwards of 10,000–30,000 views and others have over 100,000+ views. This is the system I use to make money on YouTube.
So, let me break this down for you.
WATCH THE VIDEO BELOW:
(Click Here To Watch On YouTube)
KEYWORD PHRASE
First, you have to decide what keyword phrase you want to target. You can do this by starting to type something into YouTube and suggestions will begin to populate. The ones closer to the top are searched more often.
NAME YOUR CHANNEL
For this, you need a Gmail address. Once you have that, you will go to YouTube.com and create another, separate, channel and name it the EXACT keyword phrase that you are targeting. This is a huge advantage and improves your chances of ranking closely to the very top.
ORIC SCRIPT
Open → Relate → Inform → Close
I open by saying the keyword within the first 5 seconds of the video. Then take a few seconds to mention the pain point that your viewers are experiencing. Next, I will relate. I will find some piece of my personal life that I can relate back to how they might be feeling. I'll continue by informing them that I found a solution that bridges the gap between where they are in life and where they want to go. This solution is your affiliate product. This is the thing that you are promoting. Lastly, I'll close by telling them that they can learn more information by inviting them to visit your website or sales page.
The purpose is to get a viewer to click one of the links in my description where they will then go through a process where I will promote an affiliate product. If they choose to buy the product, I will make a commission. The best part about all of this is that once the video is up and the channel is optimized, I just get to leave it alone and watch the commissions roll in while I focus on other videos.
CLICK HERE TO GET MY FREE GUIDE "TUBE TRAFFIC SELLING SECRETS." I GO IN MORE DEPTH ON HOW I BUILT AN ONLINE EMPRE WITH NOTHING MORE THAN YOUTUBE AND A SMARTPHONE
Please leave a comment below, I would love to hear what you think!
Please subscribe below to get automatic updates of my latest video blogs: