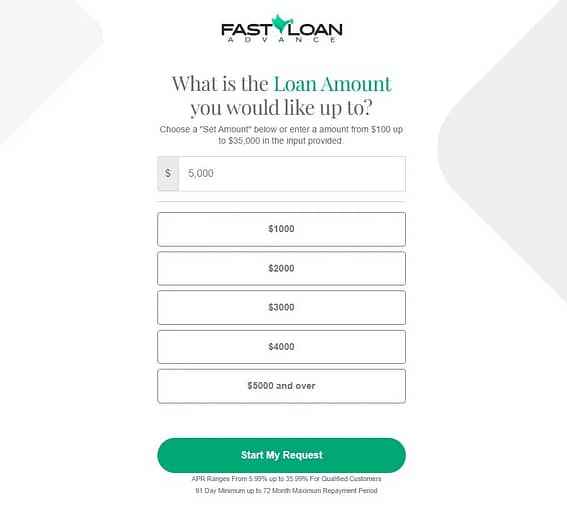 Today, we're going to delve into reviews of Fast Loan Advance. If you're in need of short-term financial assistance, you're likely searching for a trustworthy company. As an experienced affiliate marketer, I understand the importance of reliable research. Many online reviews are biased, as affiliate marketers promote products solely for commissions. In this review, we'll provide an unbiased analysis of Fast Loan Advance. So, let's get started!
Analyzing Google Results: When searching for "Fast Loan Advance reviews," the top listing directs us to Fast Loan Advance's official website. However, the next result raises a red flag. Outlook India, a news outlet, features an article about Fast Loan Advance. It's important to note that such articles can be biased and paid for by marketers, compromising their authenticity.
Fast Loan Advance Reviews – Understanding How It Works
Fast Loan Advance is not a direct loan provider but rather a lead capture service. Their primary function is to connect individuals seeking loans with other loan companies. This means that when you apply through Fast Loan Advance, they will match you with a lender that aligns with your specific requirements. Fast Loan Advance earns money through fees charged once the loan is fulfilled.
Trustpilot and Better Business Bureau Ratings: At the time of this review, Trustpilot displays only one review for Fast Loan Advance, which criticizes the website for redirecting users to scammy loan offers. However, the rating of 3.2 out of 5 accompanying the review is inconsistent and raises questions. Moreover, the Better Business Bureau rating mentioned in the video pertains to Fast Loan Director, not Fast Loan Advance.
Loan Parameters and Fees: Fast Loan Advance offers loans ranging from $100 to $35,000, with varying repayment periods and interest rates. As the loan amount increases, the associated fees decrease. For example, a $1,000 loan might have a higher interest rate of 24%, while a $10,000 loan might have a lower rate of 8%. It's important to note that Fast Loan Advance is not directly involved in the repayment or lending process; they act as intermediaries.
Fast Loan Advance – Final Verdict
Although Fast Loan Advance has received negative reviews and exhibits biased advertising practices, it cannot be definitively labeled as a scam. It is crucial to exercise caution when dealing with such services, as limited testimonials and negative feedback indicate a lack of customer satisfaction. For those seeking alternative loan providers with proven track records, we recommend exploring other options.
Conclusion: In conclusion, Fast Loan Advance serves as a lead capture service, connecting individuals with loan providers based on their specific requirements. While concerns have been raised regarding their credibility, it is essential to conduct thorough research and consider alternative loan options. Remember to exercise caution and prioritize reputable companies with authentic customer testimonials. For unbiased reviews on various companies or assistance in researching specific companies, feel free to reach out. Stay informed and make informed financial decisions.
Disclaimer: The information provided in this review is based on research conducted at the time of writing. The author is an experienced affiliate marketer, but the accuracy or reliability of the information cannot be guaranteed. It is recommended to conduct independent research and seek professional advice before engaging with any financial services.