Thank you for stopping by my full review of Russell Brunson's Free 30 Day Summit at 30days.com
I first heard about The 30days.com 30 day summit because i'm a customer and affiliate of the well known funnel creation software known as Clickfunnels. I've been a customer for over 3 years and have brought in over $14,000 as an affiliate.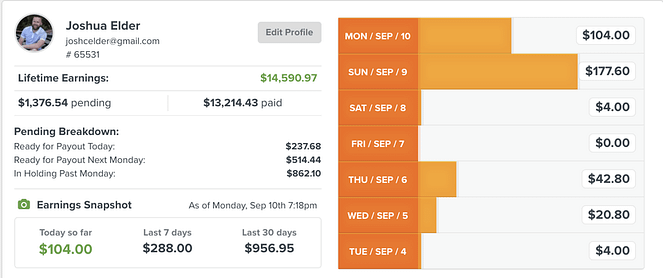 Because I've had alot of success with Russell's programs in the past i had to take a closer look at this offer.
Before we begin…
Take a look at my full 30days.com 30 day summit video review below if you want access to this review much faster:-)
(Click Here To Watch On YouTube) 
RECOMMENDED: Go here to register for the 30 day summit and access the one funnel away challenge + my bonuses
30days.com 30 Day Summit Review
What exactly is the 30 Day Summit that Russell Brunson raves about over at 30days.com?  Contrary to other programs I've reviewed like Finish Line Network and income league , this one appears to deliver on all its promises. It was inspired by Russell 2 a few months ago when he decided to shoot an email over to his customers that have made over a million dollars using the clickfunnels software. These are also known as his 2 comma club members.
The email basically asked what they would to get back on top if they no longer had a name in the industry, a list, jv partners, or any money…
And they had only 30 days to do it.
Here's the complete email below: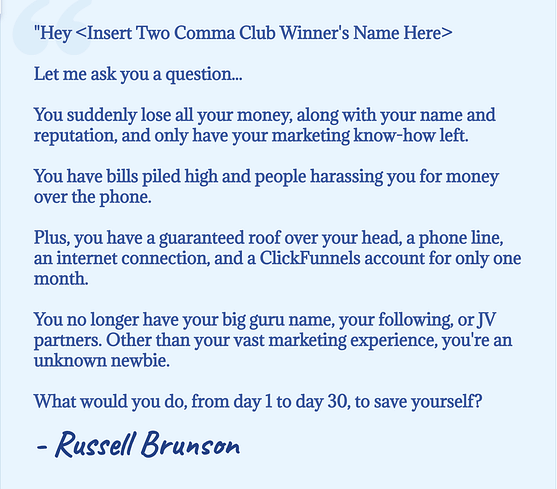 Responses poured in with people responding exactly what they would do step by step. Russell picked out 30 of the best responses and decided to do a live recorded video interview with them where they walk through this same process. Now I'm writing this blog post on September 10th and the first interview isn't released until the 17th of September. Even though I'm unable to look at the value of the content I'm loving the idea. Who wouldn't want to know how to go from zero to hero in 30 days, bypass learning curves, and learn from the best?
Daily from September 17th 2018 to October 17th 2018 you're going to receive a brand new video of a new 2 comma club winner walking you through exactly what they would do to be back at the top of their game…
And exactly what they would do day by day for 30 days straight. All they have is their previous experience as a beginner.
After you register for free there is an upsell known as the One Funnel Away Challenge. This is where Russell and his team will work with you and train you on your customized 30 day plan. You get access to  2 of his 2 comma club coaches Stephen Larsen and Julie Stoian. They both have vast experience with funnels and you get access to them daily for 30 days after the 30 day summit. This includes video coaching and training with Russell Brunson, Stephen Larson, and Julie Stoian.
I agree with the fact that people fail because they don't know what funnel will work for them OR they don't have accountability.
Russell's claims that you will get equal parts support and accountability. I personally love the accountability because I often find myself holding off important projects because I don't have someone they to push me to get it done.  
RECOMMENDED: Go here to register for the 30 day summit and access the one funnel away challenge + my bonuses
One Funnel Away Challenge Bonuses
If you take the One Funnel Away Challenge there are 3 bonuses that you get access to:
#1 – The "30 Days" 550+ Page Book
This book includes the daily "battle plans" that each speaker covers in their interview with russell. Not only do you get access to the video series but you'll basically have done for you notes by getting access to this ebook. If you ever want to reference what any of the 30 speakers covered this is a great way to access it. My guess is that all the interviews were transcribed and put into this book.
#2 – Lifetime Access To The 30 days Interview Series
In case you miss an interview in one of the 30 days you'll have access to them all forever with this bonus. You'll be able to internalize the information better and take clearer action steps by knowing exactly what to do.
#3 – Behind the Scenes private interviews of 30 two comma club funnels
This is probably my favorite bonus because most people will not show you the inner workings of their business. If they do, it's on a very vague surface level basis. It's also in fear of creating competition. Although this is true, I've also noticed that the state of the internet can change at any time and there is always new strategies to learn. Here russell gives you the exact outline (and details)  of each and every funnel along with an interview of the 2 comma club winner showing you how it works.
Is 30days.com Website & The 30 Day Summit A Scam?
30days.com is the farthest thing from a scam. Even though the free 30 day summit has yet to start I know Russell Brunson very well and he's always delivered on what he promised. Not to mention I know some of the 2 comma club winners personally and have spoken along with them at a few events.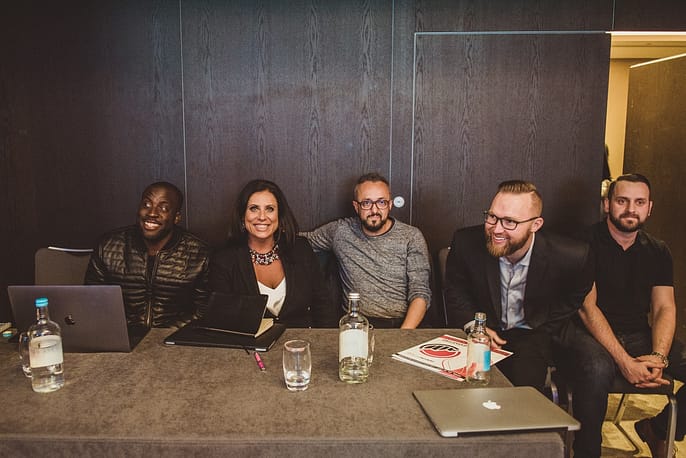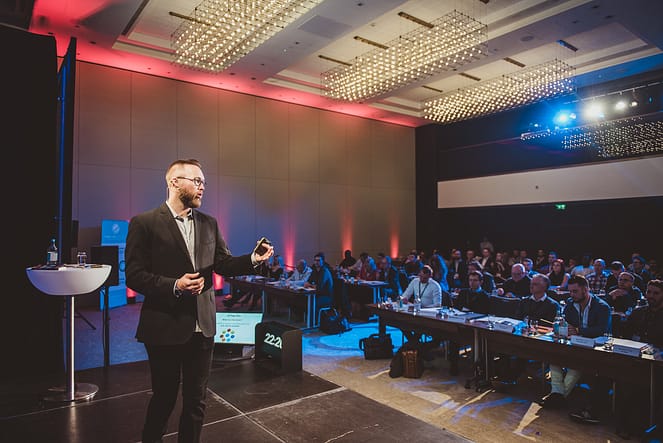 These are all documented people who have become successful because of Russell Brunson's coaching. Russell is one of the few "good guys" online and hasn't just built a name from regurgitated info, but has a SaaS company that does millions of dollars every single year.
He's also the author of books known as expert secrets, dotcom secrets and the latest "software secrets." I have 2 of the books and am looking to get the 3rd.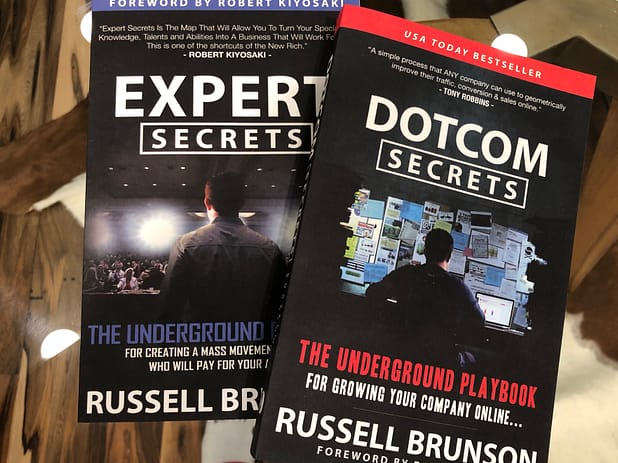 These books outline exactly what russell has done to build his successful business with no stone left unturned. Revealing exactly how he built his audience /followers and the funnels he used to monetize them.
RECOMMENDED: Go here to register for the 30 day summit and access the one funnel away challenge + my bonuses
30days.com Free 30 Day Summit Verdict
It's clear that a scam cannot be possible because access to the 30 day summit is free. However, if you want access to the One Funnel Away Challenge and the bonuses is $100 + $19.95 for shipping. I think the value here is worth far more than the price. This type of coaching costs you at least upper 4 to 5 figures (6k is exactly what I paid this last month for funnel coaching) so you are getting it at a deal…
Here's my proof below:

If you follow the training and read the bonus book I can't think of a way you won't succeed. You have the accountability to take action and the information you need to ensure your executing on everything correctly. Not to mention the daily action steps will eliminate any overwhelm you may have.
This goes on one of the few top recommended products list for sure! Out of 100's of programs I review less than 2% make it to the top.
So if you haven't gotten access to The 30 Day Summit at 30days.com
Check out my 30days.com One Funnel Away Challenge Bonus
If you decide to purchase the $100 One Funnel Away Challenge, you're also going to get access to the following bonuses that I'm personally offering
Bonus #1 – Private Video of Me Breaking Down My $500,000+ Affiliate Funnels ($47 Value)
You'll get access to a live video showing you the 2 affiliate funnel's I've used to consistently generate over a 50% lead conversion rate and generate over $600,000 In documented earnings
Bonus #2 – Copy My 2 Highest Converting Affiliate Funnels Into Your Clickfunnels Account (With Video Installation) ($97 Value)
I'm going to give you my secret share link so you can import my 2 highest converting funnels directly into your clickfunnels account. Instead of spending hours and days trying to build my modeled funnel from complete scratch you'll get the hold of the whole entire thing with a click of a button:-)
*Note – After you purchase the $100 One Funnel Away channel send an email with the subject line "30 days" to s[email protected] and I'll send over the bonuses to you
Go here to register for the 30 day summit and access the one funnel away challenge + my bonuses