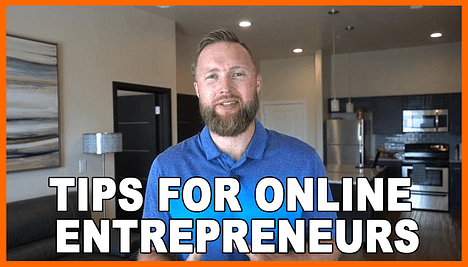 Productivity Tips For Online Entrepreneurs – I want to give you 3 tips that will help you become more productive in your online business, instead of jumping on Facebook as soon as you wake up and getting caught up in someone else's agenda.
WATCH THE VIDEO BELOW:
(Click Here To Watch On Youtube)
MORE TRAFFIC
More traffic means more sales.
Typically, I will devote my Mondays to getting more eyeballs in front of my products. I want as many people to see my website as possible. I will usually spend this time creating content, like videos and setting up ads for the rest of the week so that I can focus on other areas the rest of the week. This will help me get more traffic to my website but also build relationships at the same time.
BUILD RELATIONSHIPS WITH YOUR CURRENT LIST
In business, it is important to engage with your audience, email list, subscribers, etc. Share your content with them. This is all about getting people to further engage with you on various different platforms. This means taking the time to post on social media — Snapchat, Instagram, YouTube, Facebook Live. This is a great way to get initial subscribers on your list to purchase your entry level products, or upgrade to your higher ticket products. Keep them in your world. This is purely about providing value so that they will trust you enough to buy from you.
DAILY GROWTH
Mindset is everything. It's important to always practice Personal Development. Reading books, listening to audios, learning from mentors, watching YouTube videos, going to the gym, practice healthy eating, etc. This will get you into the right mindset to get your energy in the right state. Better energy equals more productivity. Typically I will do this in the beginning of my day. If your mind is right, everything else comes easier.
IF YOU WANT TO START A BUSINESS AS AN ONLINE ENTREPRENEUR, CLICK HERE TO GET ACCESS TO MY TOP RECOMMENDED SYSTEM!
Please leave a comment below, I would love to hear what you think!
Please subscribe below to get automatic updates of my latest video blogs: